Monroe Offers The Industry's Only Five Year Shock Absorber Warranty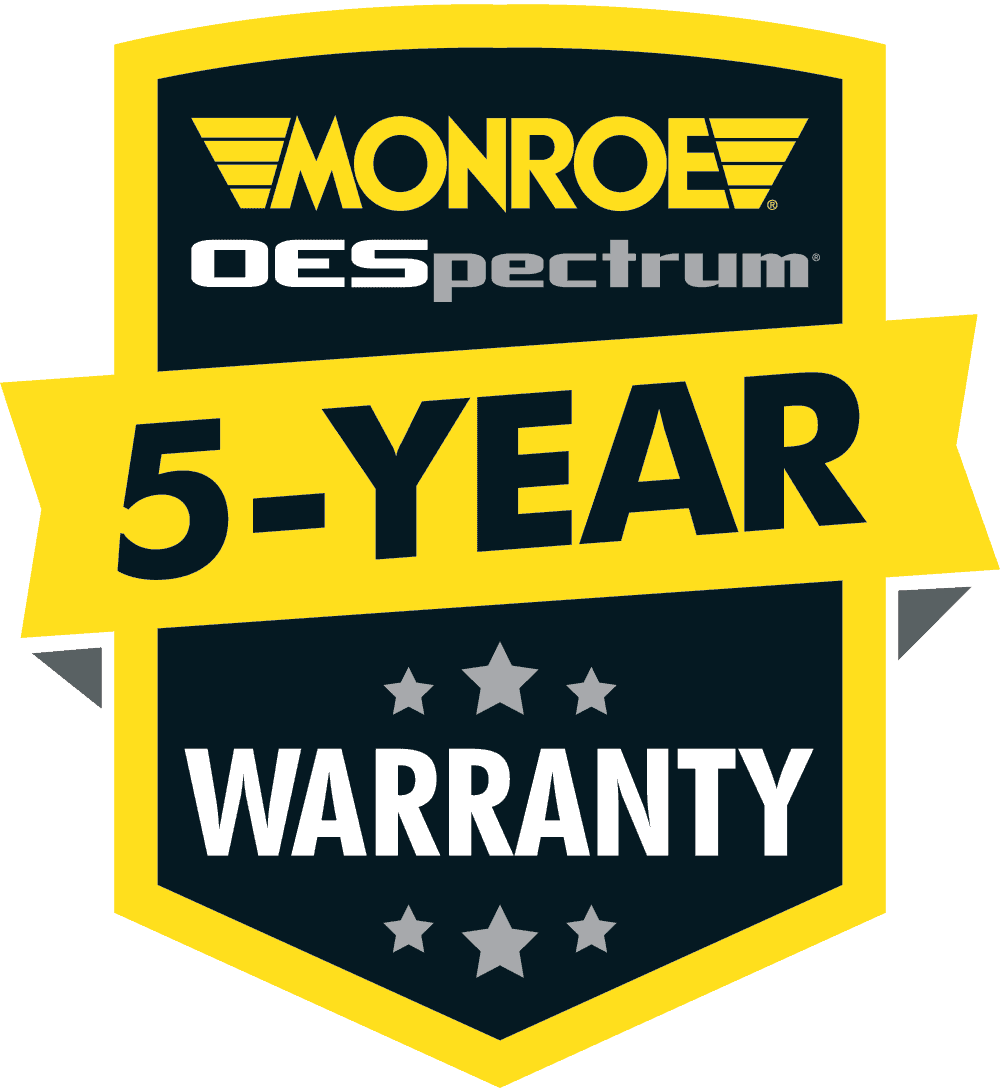 Monroe has spent more than a century perfecting the engineering of ride performance products. The global brand that continues to design and manufacture its premium quality automotive aftermarket products in Australia and in state of the art manufacturing facilities all over the world, now provides even more incentive for general mechanics and suspension specialists to recommend and fit Monroe ride performance products.
In taking the Monroe slogan "Built To Last" quite literally, Monroe announces that Australia's market leading ride performance product brand is extending the factory warranty on all Monroe OE Spectrum shock absorbers from three years to five years. This makes Monroe the only ride performance product manufacturer to offer a five year warranty in Australia and New Zealand, providing two additional years compared to any other shock absorber brand available in each country's automotive aftermarket.
The Monroe range covers the most comprehensive application range of replacement shock absorbers for the widely diverse Australian and New Zealand carparc. Designed and manufactured to meet and exceed the Original Equipment specifications set by the world's top selling car manufacturers, each Monroe shock absorber combines technical innovation, precision engineering and long standing durability. Total quality and value for money that is confidently and uniquely supported by Monroe with the industry's only five year warranty.
Leading the world in ride control technology and engineering, Monroe brings the benefit of being selected by the world's leading car makers to design and develop ride performance products that perfectly fit each application, from the smallest compact cars to small, medium and large passenger cars, SUV's and commercial vehicles.
By selecting the Monroe range of replacement shock absorbers, you are going over and beyond the ride, control, traction and comfort levels designed for each specific vehicle. This is particularly the case for European vehicles, with Monroe being Europe's number one ride performance product brand. This coupled with Monroe's unparalleled local, Asian and Japanese vehicle ride performance product range ensures that Australia's general repairers and suspension specialists have access to outstanding quality aftermarket suspension products from one of the world's top tier manufacturers.
When you select Monroe you are selecting the peace of mind that comes with a global manufacturer who backs their quality "Built To Last" promise with a five year Monroe OE Spectrum range warranty and value for money that is unrivalled by any competing ride performance products.
According to Monroe Marketing Manager Brydon Tweddell, durability, range, superior ride and handling are at the top of the list when repairers and suspension specialists select Monroe ride performance products.
"We have always stood firmly behind the total durability of our aftermarket ride performance products and this has been a major factor in Monroe's long term market leading status. In wanting to further emphasise the quality that comes with our vast Monroe range, we are proud to be the first to offer a five year warranty on our Monroe OE Spectrum product range, to offer even greater incentives for the trade along with total peace of mind and the best value for money for their customers," Mr Tweddell said.
"When it comes to road safety, quality should never become a compromising point. We want to ensure that there is even more incentive for general repairers, fitters and re-sellers to offer Monroe as their number one choice for direct fit, application designed, premium quality ride performance products. This ensures that their customers, the motorists of Australia and New Zealand, are driving cars that stop, turn, grip and ride exactly as they should," He added.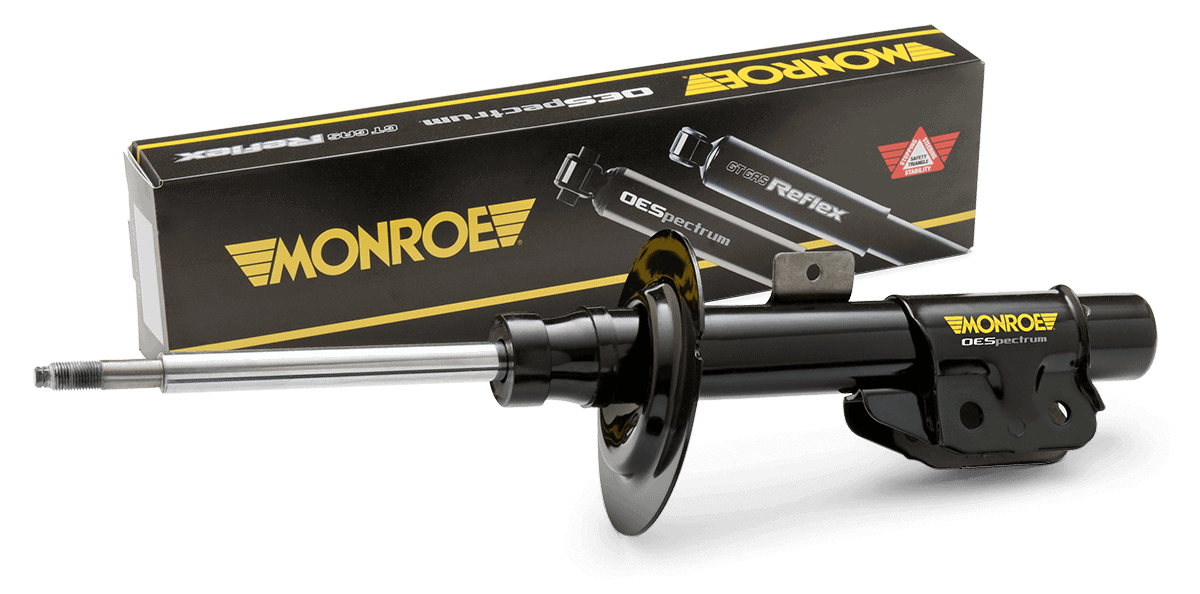 The selection of Monroe ride performance products ensures that your customers gain the peace of mind of the industry's only five year warranty across the vast Monroe OE Spectrum range of premium quality replacement shock absorbers and struts.
As most motorists rely on their mechanic's opinion in relation to the replacement of ride performance products, your reputation for providing total customer care can only be enhanced with Monroe's industry only five year warranty with every set of Monroe OE Spectrum shock absorbers fitted.
Your business can make the most of Monroe's five year warranty initiative by joining Monroe's long term alliance program with repairers, suspension specialists and re-sellers across Australia and New Zealand, the Monroe Safety Specialist program. Monroe encourages motorists to use its network of Safety Specialists through vast advertising and promotion of its online dealer locator on the Monroe website (www.monroe.com.au) along with a dedicated Freecall 1800 / 0800 number that directs consumer enquiries to their closest Monroe Safety Specialist. All of these channels direct qualified customers who are actively seeking to check or replace worn shock absorbers and suspension components to local automotive repair businesses.
Built to Last is much more than just a slogan for Monroe, it is the design and engineering basis from which every Monroe ride performance product is manufactured. It is a statement that reflects on the benchmarks that Monroe has continued to set in automotive aftermarket ride performance product quality for more than a century. By providing the industry's only five year factory warranty, Monroe ensures that its reputation for total quality and the best value for money stands clearly heads and shoulders above the rest.
"Being able to offer your customers a five year warranty on all Monroe OE Spectrum ride performance products is one of many key Monroe quality advantages that place our market leading brand in a field of its own in the Australian and New Zealand automotive aftermarket," Mr Tweddell concluded.
Your local Monroe Territory Manager or the Monroe customer service team are pleased to assist for any further information regarding the Monroe Safety Specialist program and the Monroe OE Spectrum range five year warranty, or for any general technical assistance. You can reach them by calling 1800 088 205. A visit to the Monroe Australia website can also provide an abundance of product information at www.monroe.com.au.