Monroe have an unshakeable commitment to the trade. By providing quality products and services we make sure you and your customers always receive the right fit and advice every time.
Monroe are involved in two programs that give the trade the business and rewards they deserve. Visit the Monroe Safety Specialist page to find out how you can get to the top of the list. The AutoPartners page will show you just how rewarding the use of quality parts can be.
To help inform you and your customers, Monroe have developed a wide range of Point Of Sale (POS) materials available at no cost to approved trade customers. Click here to place your order and enhance the professional appearance of your store.
When it comes to appearance it's hard to go past the quality range of Monroe Merchandise. Delivered straight to your door, you, your staff and most importantly your customers will appreciate the professional look that Monroe branded merchandise will provide.
The technical information section is a great resource for the trade. If you can't find what you need, please call the exclusive trade only Technical Services Department on 1800 088 205.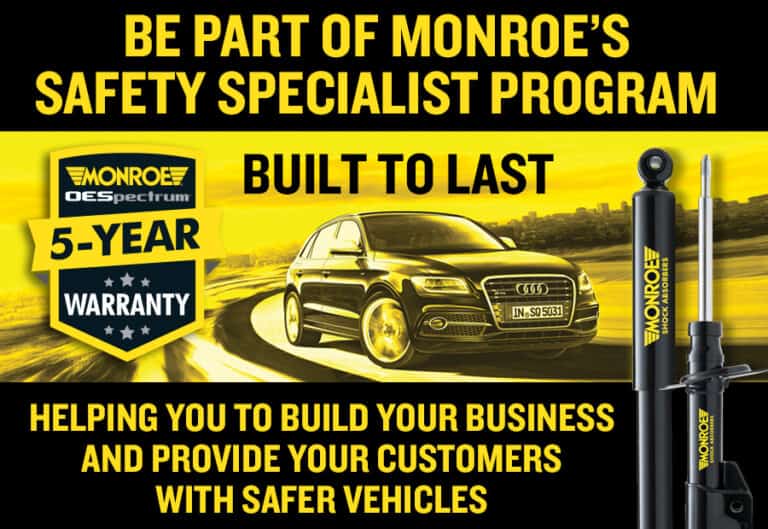 Find out more about the benefits of becoming a Monroe Safety Specialist.