MONROE SHOCK ABSORBER TESTER
The quick, affordable and reliable method for testing shock absorbers
The easy to use, cordless, hand-held Monroe Shock Absorber Tester is just what the industry has been calling for. It allows you to determine the performance of your customers' individual shock absorbers, helping you identify when they are worn and need to be replaced.
MONROE SHOCK ABSORBER TESTER​
Industry averages show that shock absorbers are replaced in 8 out of every 100 cars inspected.* Sadly, many workshop averages are much lower than this, which could result in customers' vehicles not being as safe as they could be.
Many workshops only look for leaking shocks, but all moving parts wear and shock absorbers are no different. The Monroe Shock Absorber Tester employs both the "rebound method" and "damping ratio", so you can leave out all the guesswork and offer an accurate diagnosis on your customers' shock absorber performance.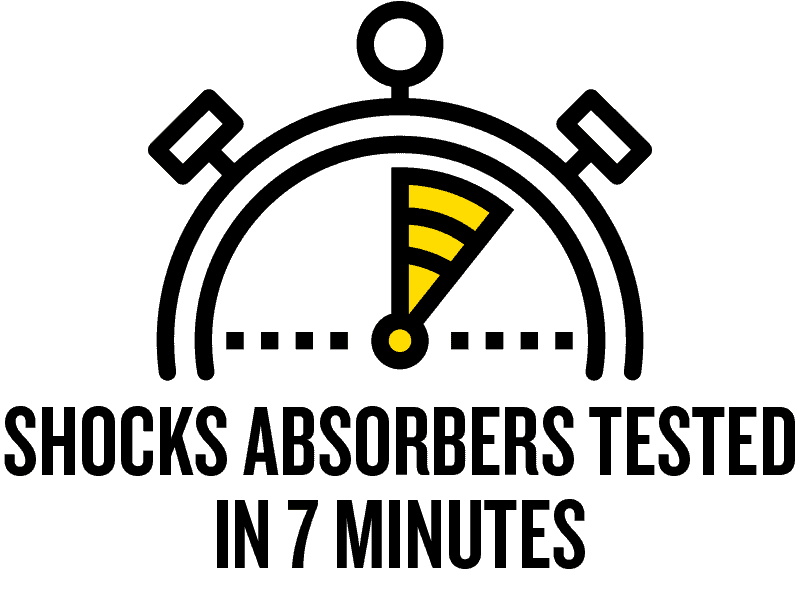 Installed in seconds on the panel above the wheel being tested using scratch-free suction cups
12-button phone keypad allows customer and vehicle details to be added immediately
Large display screen allows immediate analysis of results including graph
Uses both "rebound method" and "damping ratio" to monitor vertical sprung mass movement of individual shock absorbers
Immediate print capability via optional bluetooth printer
Capable of storing results of up to 100 vehicles
Data logging download capability via serial interface
Your choice of heavy duty polyethylene or versatile rubber speed hump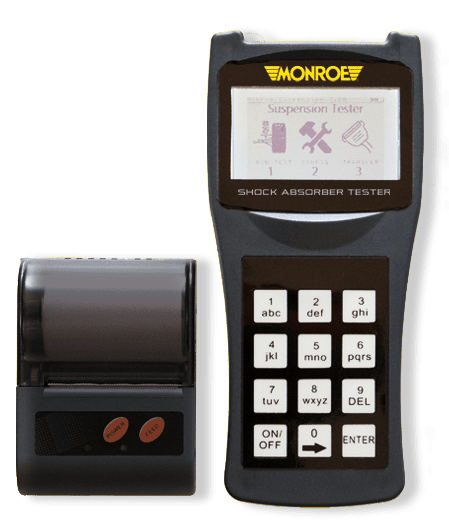 Using the Monroe Shock Absorber Tester, it will take you takes 5-7 minutes to test all four corners of the vehicle and provides a printed report, saving you time and money. All you need to do is follow the steps and let the machine do the rest.

Put the Monroe shock absorber tester to the test today!
For more information call the Monroe customer service team on 1800 088 205.