Paula's Bathurst winning helmet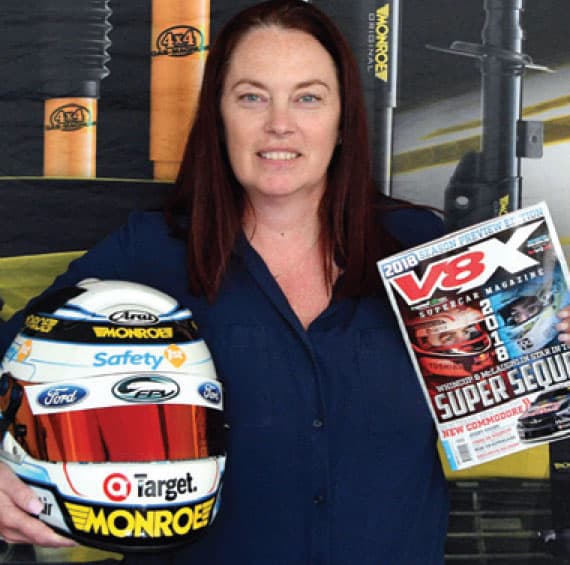 Congratulations to Paula Alexander from Melbourne, the winner of V8X Supercar Magazine and Monroe Australia's Frosty Helmet Subscription Competition, which was run during the 2017 Supercar season. 
Paula was the lucky winner whose name was drawn from all V8X Supercar Magazine new subscriptions and renewals during the season. Her prize – Mark Winterbottom's 2013 Bathurst winning helmet. The famous skid-lid was presented to Paula at Monroe Australia's Melbourne sales office by Eduard Julyan, Victorian Sales Manager. 
Paula, who is originally from New Zealand, said she won't be changing her allegiance to Kiwi Shane van Gisbergen, but will now have a special soft spot for Frosty, being the new owner of his Bathurst Champion helmet. 
V8X Supercar Magazine and Monroe Australia also raised a total of $3,991 for the Alannah and Madeline Foundation, with a percentage of subscription sales going to the charity, which was matched dollar for dollar by Monroe Australia.